[ Main ]
[ Angel Sanctuary ] [ Flame of Recca ] [Kemonozume] [ Meline Liebe ][ Hanare Toride no Yonna ]
[ Shadow Skill ] [ Spirited Away ] [ Sukisyo ][ Twilight of the Dark Master ] [ Vampire Princess Miyu ]
[ Weiß Kreuz Glühen ] [ Yami no Matsuei ] [Vampire Hunter D: Bloodlust]

Vampire Princess Miyu (The TV Series)
The TV series has a slightly different plot from the 4 OVAs and the Mangas (The Shima Saga). It is basically a sad story of a vampire Miyu Yachiyo, whose destiny was to be a Kaisha (the Guardian) whose task was to return the escaped Shinmas (spirits) back into the Dark before she could. (So, imagine how many lifetimes would it take to complete this task). Helping her is Larva, a western Shima, who almost had Miyu killed but she bit him on his neck which made him into her slave for eternity. She also had a bunny-like creature that had an ugly eye that has the ability to see through the human disguises that the Shinmas wore to protect themselves.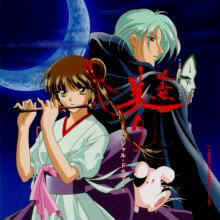 Though the story may be dark, tragic and depressing for some. It simply tells us about the cursed and sad life Miyu has to live, while being locked in the body of a 13-year-old girl. Unlike normal vampires, Miyu can survive in daylight. During the day, she will portray herself as a normal school girl with a mysterious aura. At night, she hunts for Shimas and used her fire powers to return the Shinmas back to the darkness. Besides dealing with Shimas, Miyu would sometimes relieve human beings from their pain by allowing them to live in a dream world of their own in return for their blood. Sometimes, when she hasn't found a suitable 'blood host' to quench her thirst for blood, she will drink Larva's blood. As for Larva, he wears a mask and uses a scythe. Plus, his hands are able to produce extremely long and sharp red nails that can cut through anything.
During the TV series, Miyu & Larva developed a strong bond between themselves as they learn more about each other. Their bond was tested severely when Larva's friends came to Japan to kill Miyu in hopes of releasing Larva from his bondage. However, Larva told them that the Larva that they knew was already dead. He explained that when he injured Miyu as she bit his neck at the same time, their blood flowed into each other's bodies, uniting them as one. Thus, he will always be at Miyu's side till the end of time. (Spoiler: Due to Miyu's blood in Larva, he is able to create fire. That ability was shown in the last few episodes)
Miyu's main adversary is Reiha, who has the ability to control ice and snow. Reiha has a doll named Mitsukake (whose role is to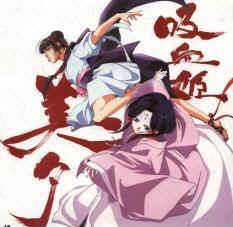 protect Reiha just like Larva towards Miyu). Together, they often remind Miyu to do her duty as a Kaisha and always taunt at her compassion for humans. Though Reiha look like an innocent child, she is colder than the ice itself and has a deep hatred for Miyu. According to the TV series, Reiha was a reincarnation of a human daughter whose family was supposed to be the protectors of Kaisha. Unfortunately, some evil Shimas came to her village and had her & her family killed. When she incarnated into Reiha, she was once again born into a family whose sole duty was to protect Miyu till she becomes old enough to become a Kaisha. Once again, an evil clan of Bird Shimas came and had everyone killed. Reiha's father died eventually, whispering Miyu's name as his last words. Reiha fled into the forest (with Mitsukake) where she released her powers for the first time when she encountered a straying Shima. Since then, she hates Miyu for taking her loved ones away from her, especially the cruel fact that her father said Miyu's name with his dying breath. In fact, Reiha is also jealous of Miyu because she always has people to protect her while she has to fend for herself on her own. So, she takes it upon herself to destroy Miyu.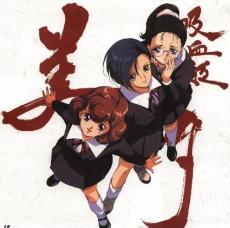 The most saddest part of the TV Series is about the 3 girls that Miyu made friends with while she was in school – Chisato, Yukari and Hisae. Chisato, the friendliest of the trio, bought a key chain for Miyu when told by a salesman that it will bring everlasting friendship between 2 people. As time passes by, Miyu and Chisato become rather close. However, Miyu discovers that Chisato's older brother is a Shima from the Bird Shima Clan (Miyu's greatest enemy). After defeating him, Miyu receives another blow when she learns that Chisato is also a Shima. The reason that she wasn't able to detect Chisato Shima presence was because the key chain that Chisato gave her had magical powers that disable Miyu's senses. In the end, Yukari and Hisae were killed in the crossfire, Chisato was sent back to the Dark and Miyu continued with her destined life.